Wedding season is here, and an etiquette expert shared her best tips for being a great wedding guest – one that the newlyweds are happy to celebrate alongside.
Jackie Vernon-Thompson, a 53-year-old etiquette expert from Sunrise, Florida, has been in the industry for over two decades, news agency SWNS reported. 
The etiquette expert revealed tips for how to be a great wedding attendee ahead of your next special occasion. 
WHAT'S THE SECRET TO A HAPPY MARRIAGE? ONE SIMPLE WORD
First and foremost, you should always respect the bride and groom — no matter what the circumstance, Vernon-Thompson told the news agency.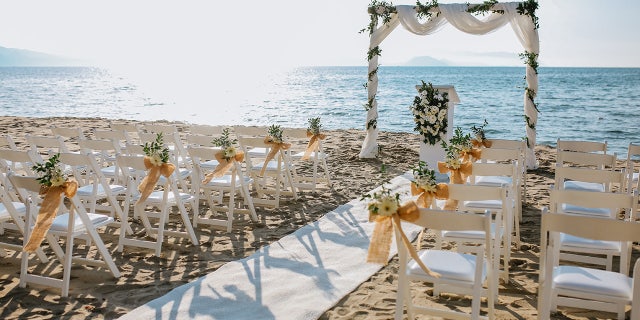 "The bride and groom have responsibilities to you as a guest, so you must follow correct etiquette, too," she said. 
Vernon-Thompson's first tip is to always pay close attention to the RSVP date and answer in a timely manner.
REDDIT USER ASKS IF IT'S RUDE TO DECLINE AN INVITE TO BE 'BEST MAN' DUE TO DESTINATION WEDDING'S HIGH COSTS
You should never respond after that date, as it can cost the bride and groom money for delaying a final headcount for the reception venue.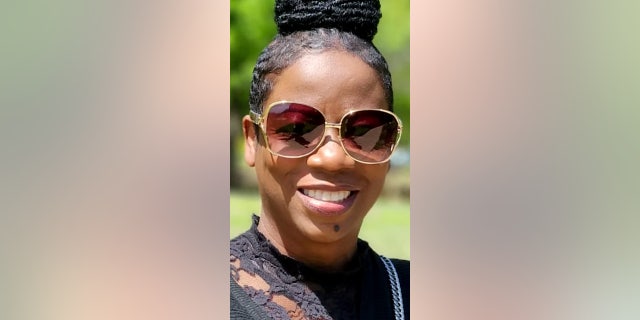 Also, don't wear white to the wedding – you don't want to run the risk of "taking the spotlight," Vernon-Thompson advised.
Try to wear other colors not similar to white or cream, she added.
Also, children are also a no-no at the wedding if the bride and groom have specifically requested that no children attend the event, she told SWNS.
WOMAN ON TIKTOK CALLS OUT WEDDING GUESTS WEARING WHITE TO FRIEND'S WEDDING: 'RUDE'
"There is a price attached to a wedding, and if an individual or demographic is not invited, we must respect that," she added.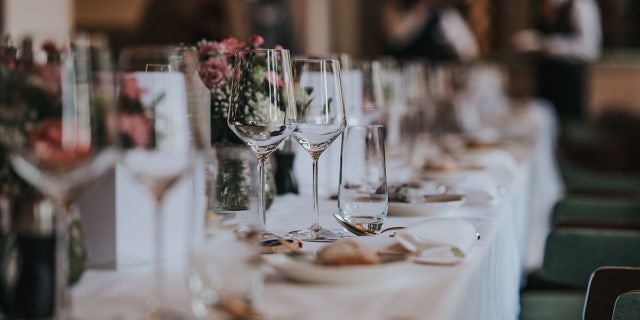 "If you feel you don't want to exclude your child, or can't find an alternative childcare arrangement, decline the invitation," she said. 
Wedding guests should always bring a gift for the newlyweds, Vernon-Thompson said. 
"It's important to show up with a gift or purchase from the gift registry," the etiquette expert said. 
The gift does not have to be monetary, she continued, noting it can be a simple, handwritten card.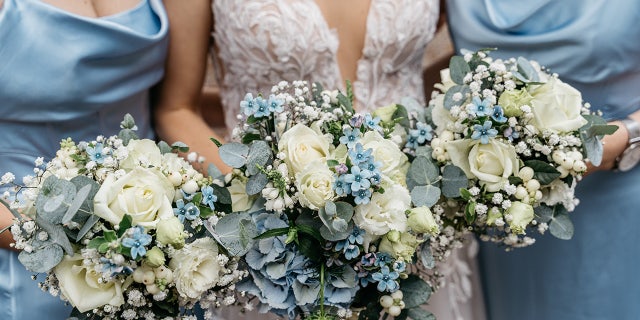 If you have only have five or ten dollars to give the couple, "don't give that," she recommended. 
"Instead," she continued, "try bringing a wonderful handwritten letter."
CLICK HERE TO SIGN UP FOR OUR LIFESTYLE NEWSLETTER
When it comes to where you sit during the service and/or reception, the seating assignment is typically chosen for a reason – and you should respect the newlyweds' wishes, said Vernon-Thompson.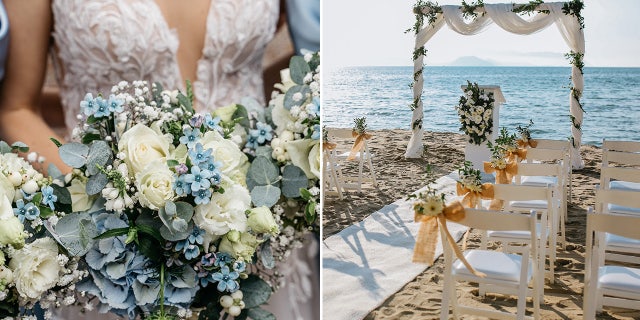 Additionally, if you are giving a speech during the event, make sure and never share embarrassing stories. 
"Toasts should be for stories that make them feel proud and happy," Vernon-Thompson told SWNS. 
The final rule?  Make sure you go into the occasion with a good attitude.
"The reason they invited you is they think you will be happy for them," she said of the newlyweds.
Additionally, if you cannot follow any of these tips and feel as though it would ruin the couple's special time, politely decline the event invitation, she added.