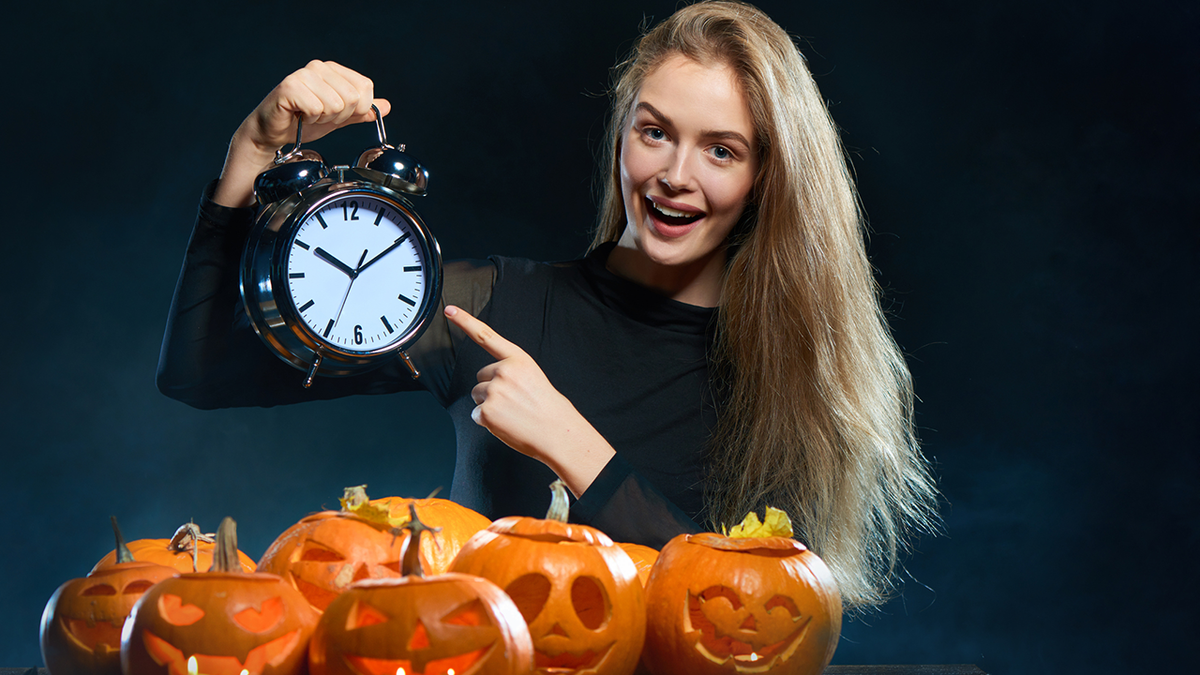 Halloween is a week away and if you haven't done your shopping yet, don't fear. This essential list of Halloween must-haves will help take the fright out of the holiday and get you ready to celebrate. 
You can easily add the following festive pieces to your online shopping cart in just an instant and they can be delivered to your door in 24 hours if you're an Amazon Prime member. You can join or start a 30-day free trial to shop these favorite Amazon Halloween finds which are all under $20.
Lamgoa 12.3ft Hanging Reaper Motion Voice Activated $17.99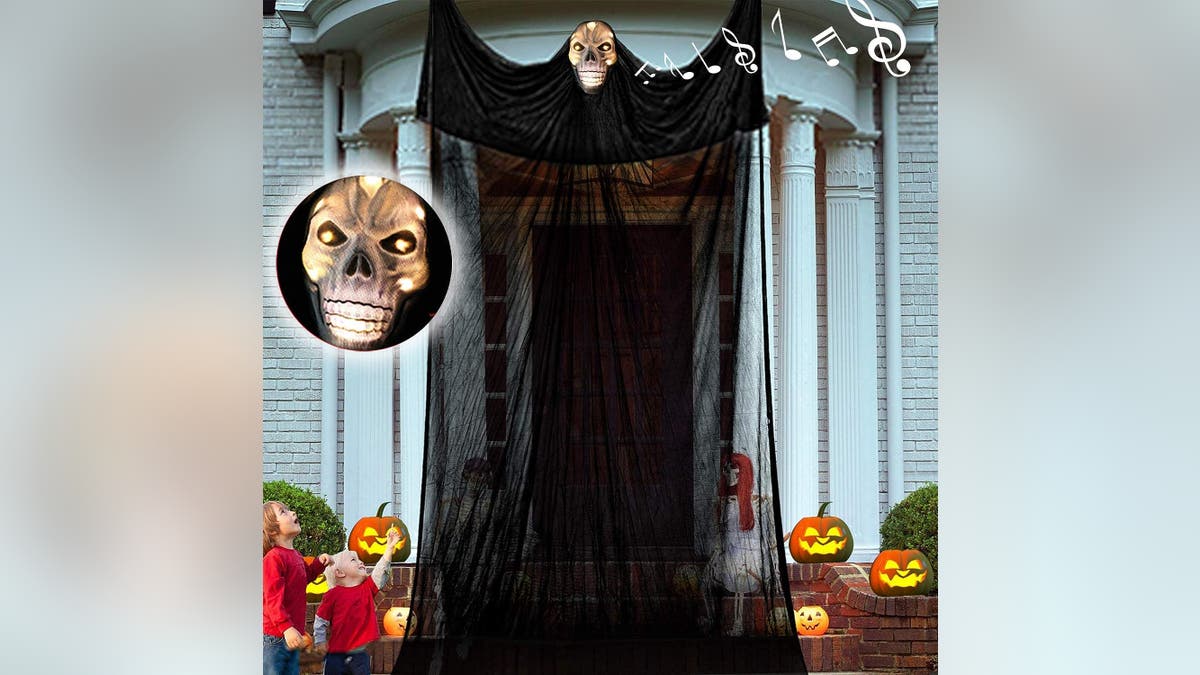 Hang this 12-foot, voice-activated grim reaper to get a good fright out of trick-or-treaters this year. The reaper's mask is equipped with LED light and is voice-activated. When some noise is made, the ghost mask will suddenly shine, accompanied by special sound effects, to surprise or frighten your visiting guests. 
Womens Halloween Hocus Pocus T-Shirt $8.99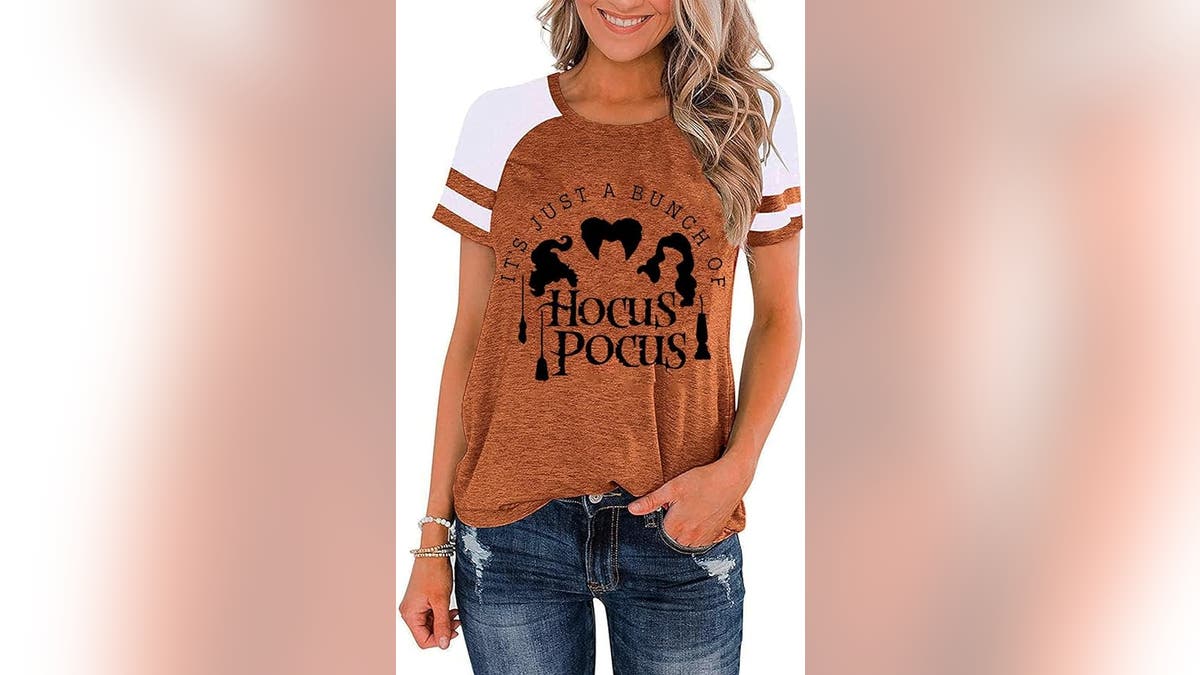 Hocus Pocus fans will want to check out this Cute Bat Ghost T-Shirt. Fans of this cult classic can show off their Halloween spirit while enjoying the comfort of the cotton blend, soft to the touch, comfy and breathable to wear t-shirt. 
Butterfinger, CRUNCH, Baby Ruth and 100 Grand, 140 Count Candy Variety Pack $17.99
Looking for some sweets to hand out to neighborhood kids on Halloween but don't want to spend a fortune? Check out this 140-count candy variety pack that includes assorted mini bars of Butterfinger, CRUNCH, Baby Ruth and 100 Grand.
MGparty 6 Packs Halloween Squishies Toys $18.99, now $12.99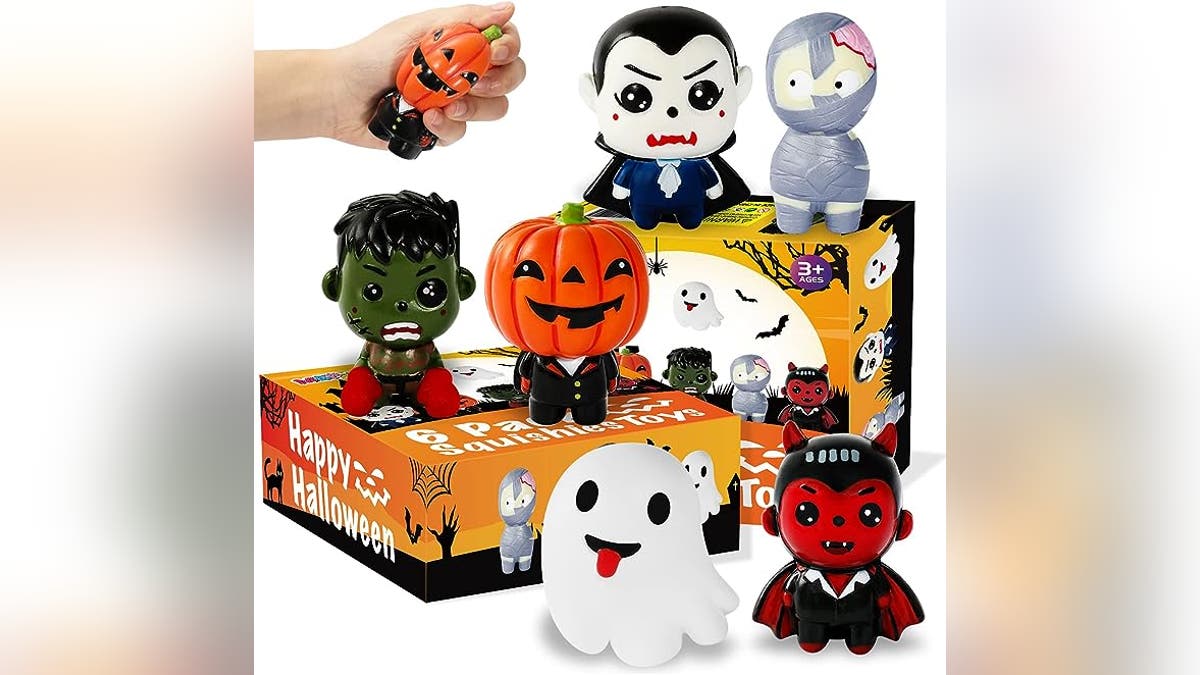 If candy isn't what you are after then this set of soft, squishy Halloween toys for kids may be a great alternative. The set includes a slow-rising pumpkin, ghost, vampire, bat, mummy, and zombie that each make a perfect addition to Halloween treat bags, classroom prizes or a spooky piñata.
Dabbing Halloween T-Shirt $14.99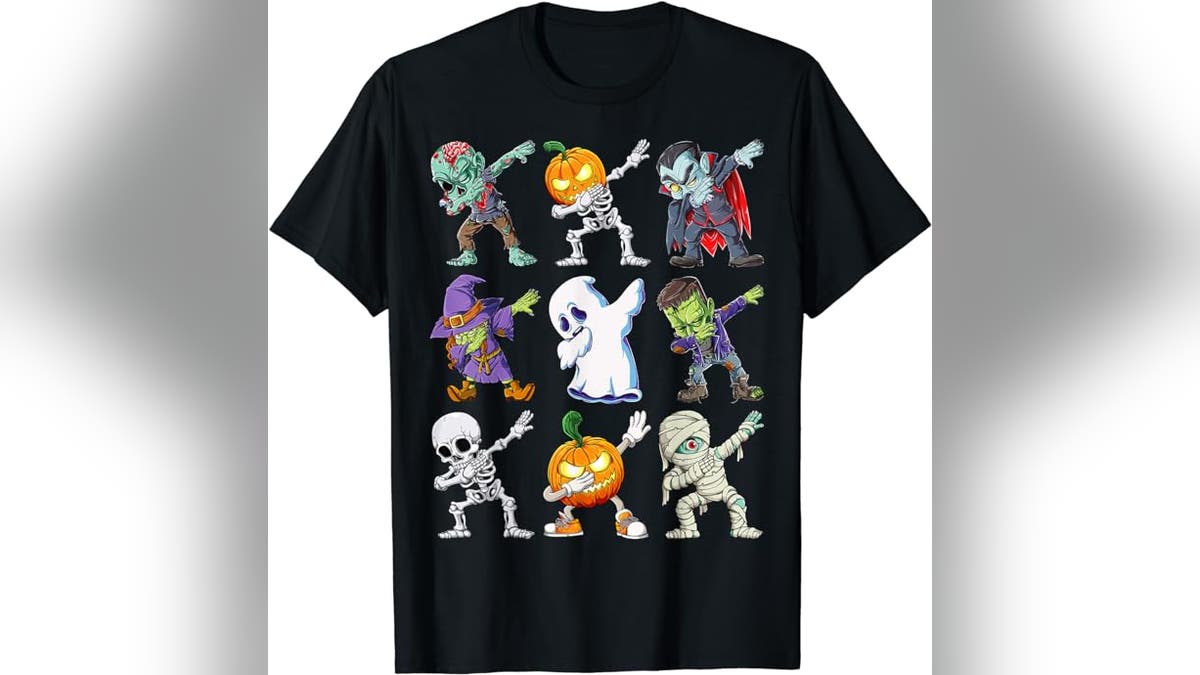 Dads who aren't into dressing up in costumes but still want to show their Halloween spirit will love this dabbing Halloween skeleton, zombie, scary pumpkin and mummy t-shirt. Your children will appreciate the trendy dab dance pose featured on the shirt.
HEMEIYU 6 packs of skeleton trophy party favor prizes $19.99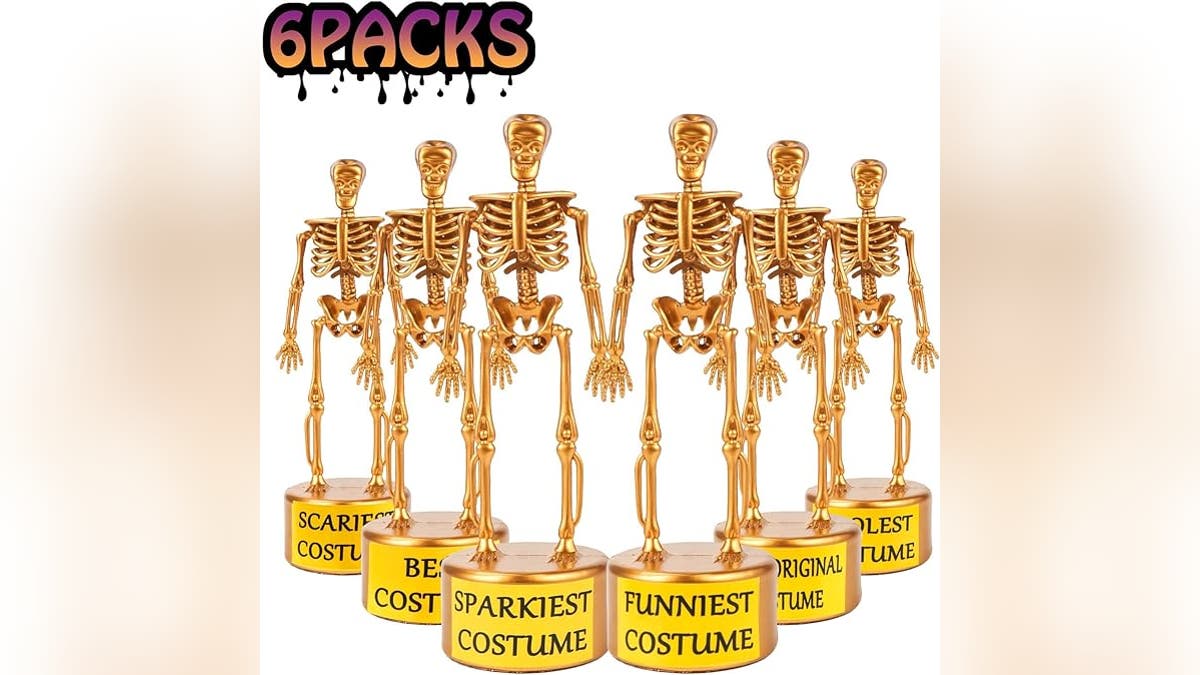 You can make your costume party extra special with this HEMEIYU 6 packs of skeleton trophy party favor prizes. Categories include "SCARIEST COSTUME", "FUNNIEST COSTUME", and "BEST COSTUME", highlighting the most awaited awards of any Halloween costume contest.
YUTANRAL Halloween Vintage Medieval Gothic Dress for Women $16.29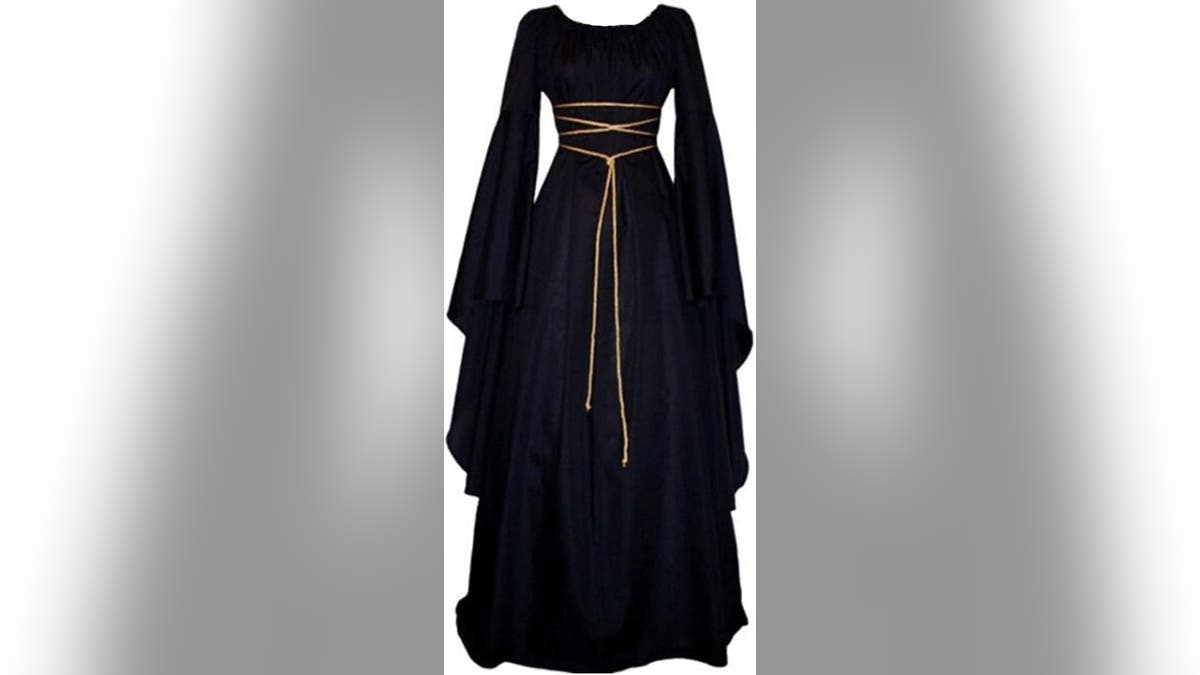 This YUTANRAL Halloween vintage medieval gothic dress for women is a great option if you're in search of a last-minute Halloween costume that's easy to wear and accessorize. The bonus is that the dress is perfect to wear at a Renaissance festival too!
Venobat 2 Pack Dark and Evil Glowing Eyes Neon Mask $16.99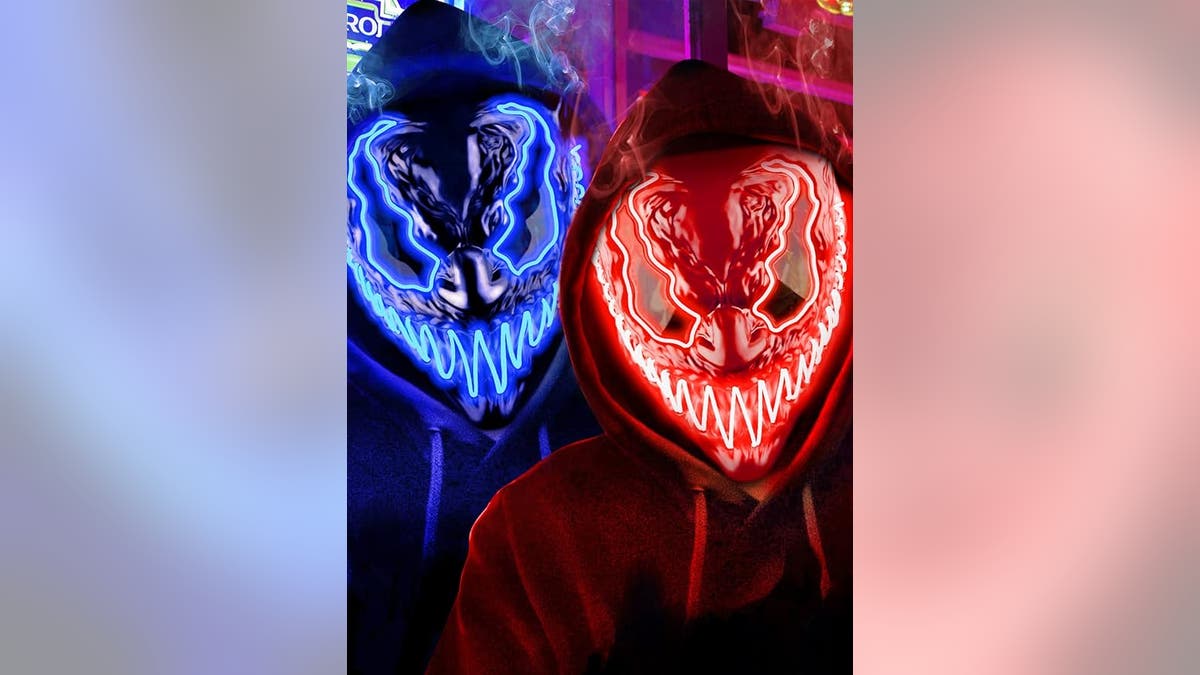 Masks are a quick way to transform your everyday look into a special Halloween scare. These exciting Venobat LED light-up masks for adults or kids come in a pack of two with three different lighting modes. 
16 ft of eyeball string lights decoration $14.69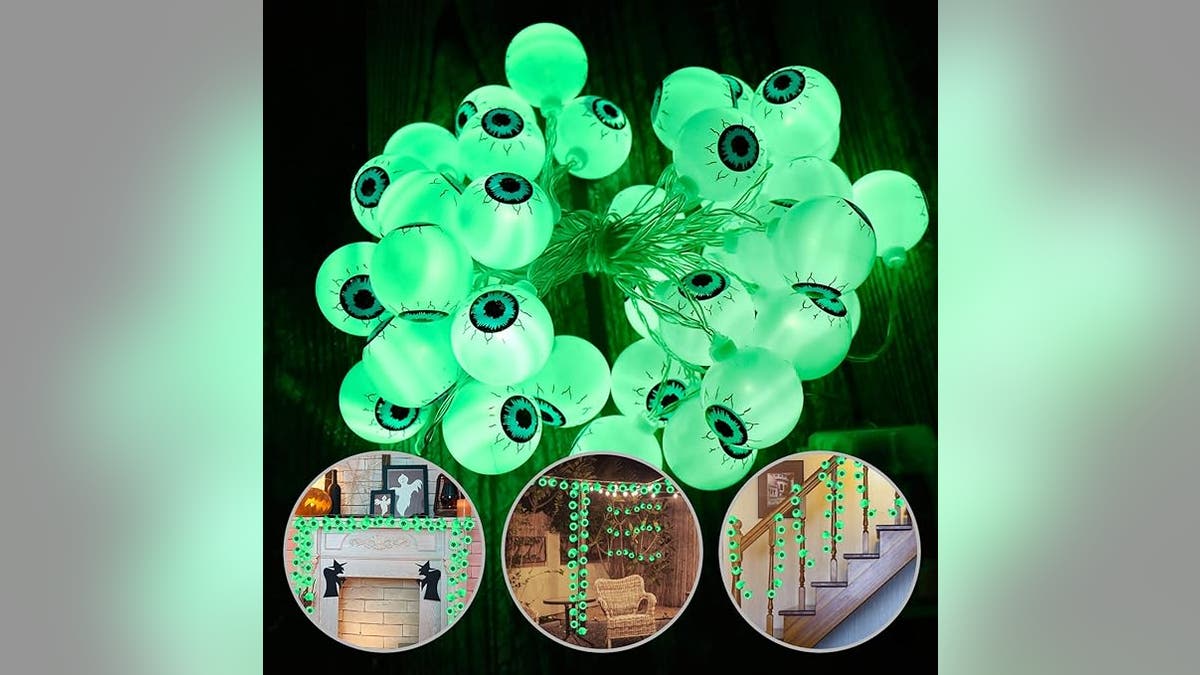 This 16.4-foot string of 30 LED Halloween eyeball, battery-operated string lights can help create a festive Halloween atmosphere inside and outside. 
Halloween arch garland kit with latex balloons and aluminum foil bat and skull $9.99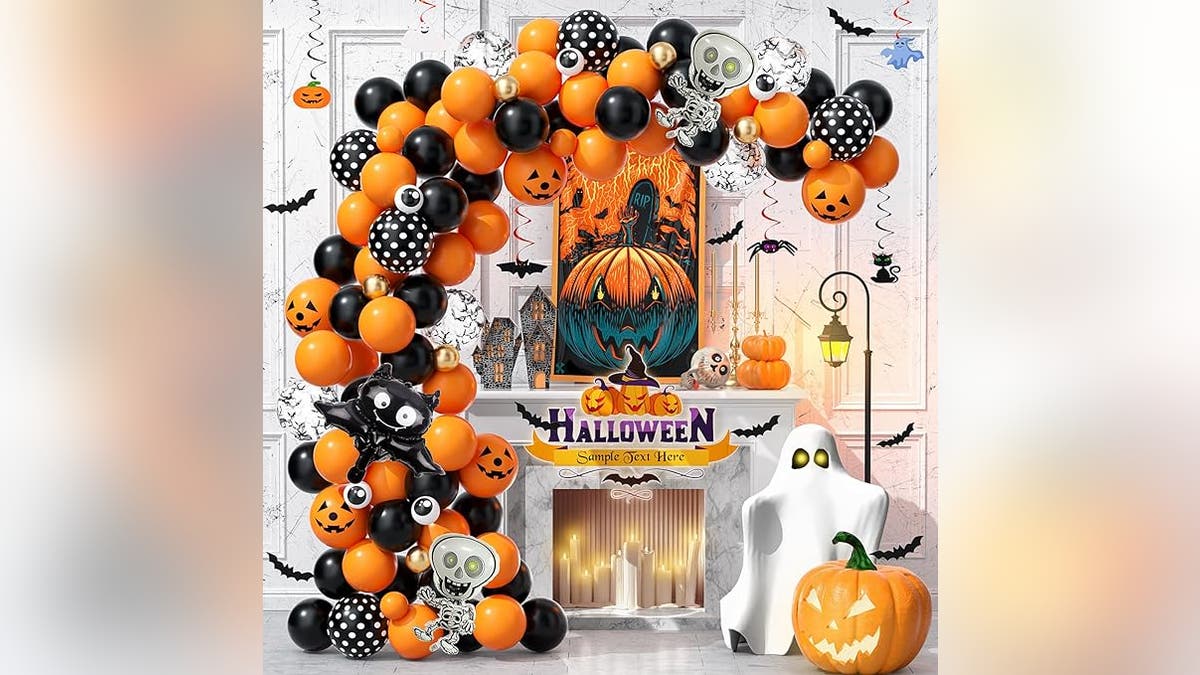 Waiting till the last minute to get your decorations in order doesn't mean they have to be drab. Go for the big statement with this Halloween balloon arch garland kit with black, orange and confetti balloons without spending big bucks. This kit also includes an aluminum foil bat and skull balloon that will make the perfect Halloween-themed party background. 
42 piece blood bag drink pouches $20.99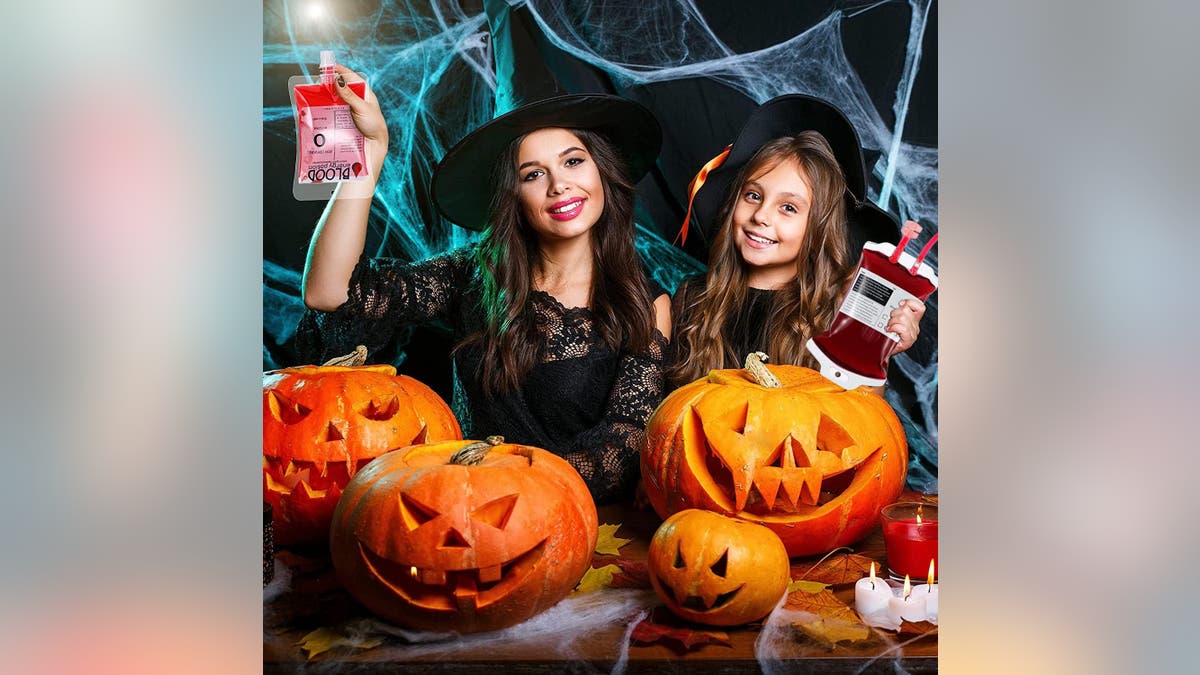 Plastic party cups are for normal parties but these blood bag drink pouches can add an extra wow factor to your event. Each pouch looks just like a blood transfusion bag from a hospital but it comes with an attached straw to make drinking easy. Syringes help you quickly pour drink juice into vampire drink containers and you can label them to avoid mistakes. These make for great decorations or props.  
Merroyal Glitter Cat Ears Headband $7.99, now $6.93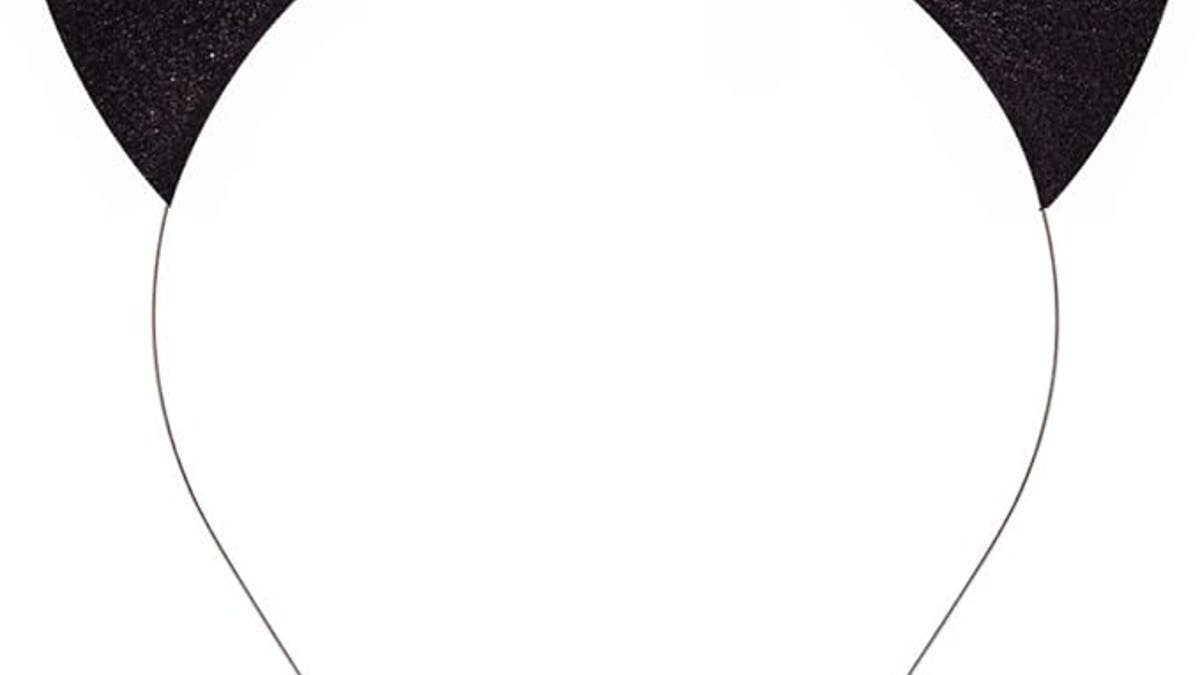 Does your kid have a last-minute Halloween party invite they need to dress up for? There is no easier way to get a costume together than to throw on a pair of Merroyal glitter cat ears headband. Reviewers say the headband is comfortable and sturdy.
BESLKB Halloween Ghost Pillow $19.98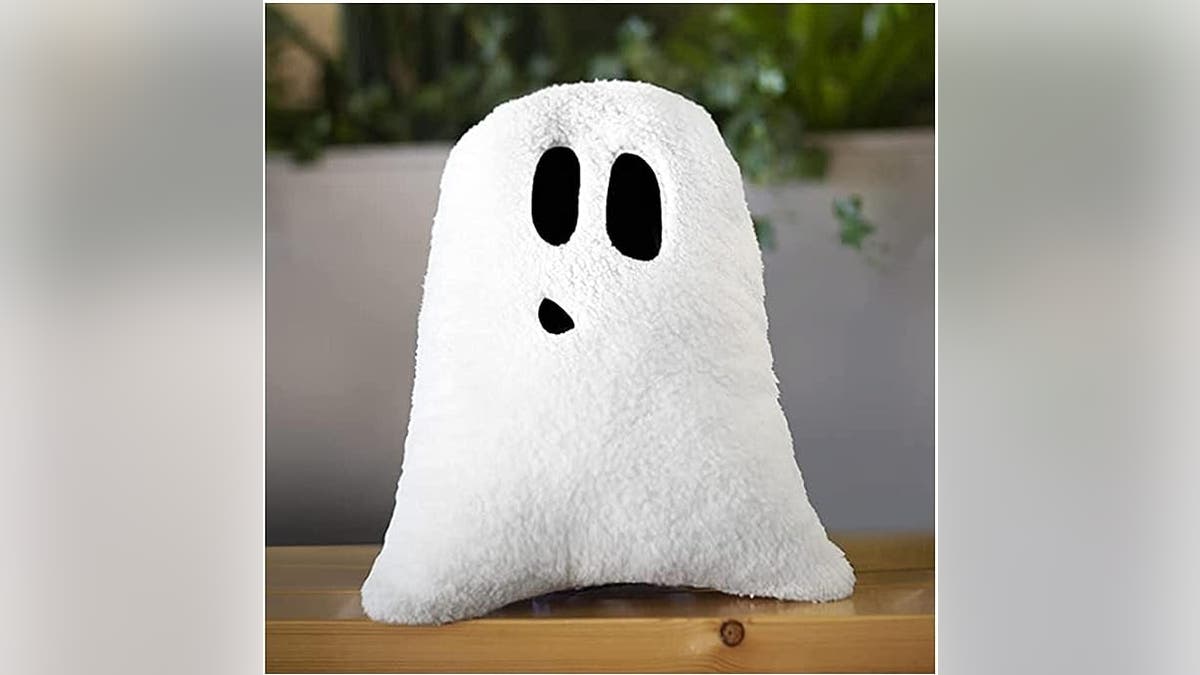 Functional decor should be top of your list when you are looking to get in the Halloween spirit on a budget. This BESLKB Halloween ghost pillow will immediately fill your home and room with the festive atmosphere of Halloween. Layer it up with blankets for a cozy night in.
WHOLEV 6 pack Pumpkin Halloween Candles $10.99, now $6.99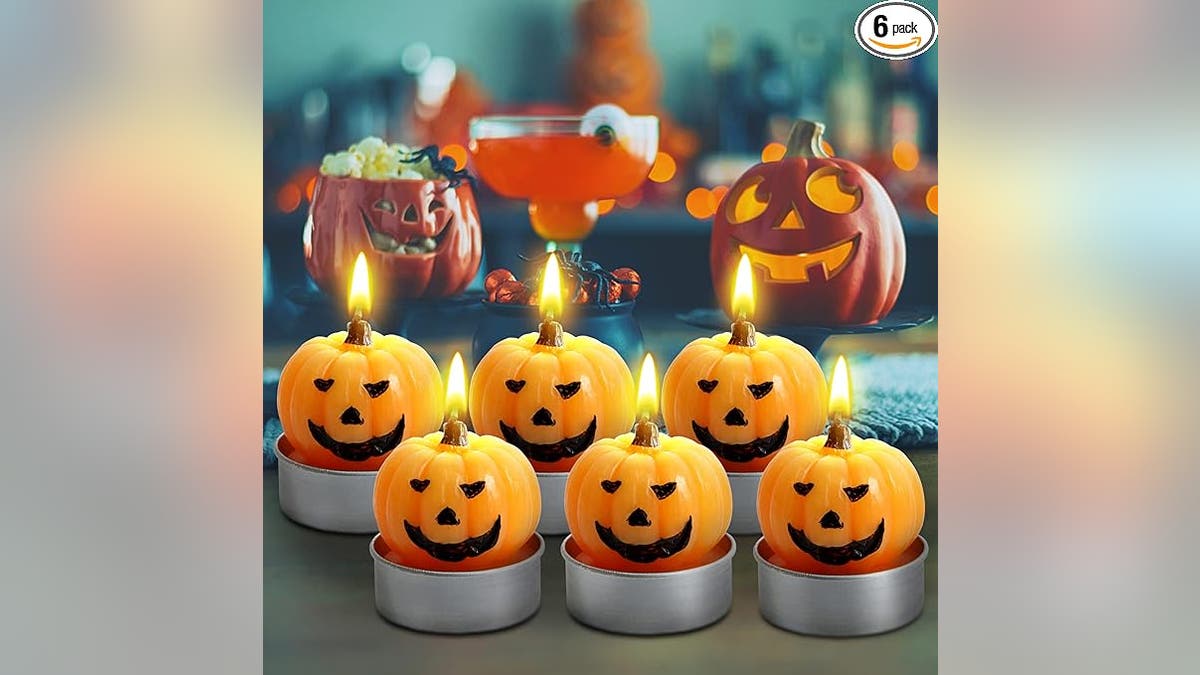 These cute pumpkin candles will bring in some tasteful, elegant charm to your fall table. The candles can look amazing clustered together as part of a Halloween vignette or spread throughout the house. The package comes with six pumpkin candles.