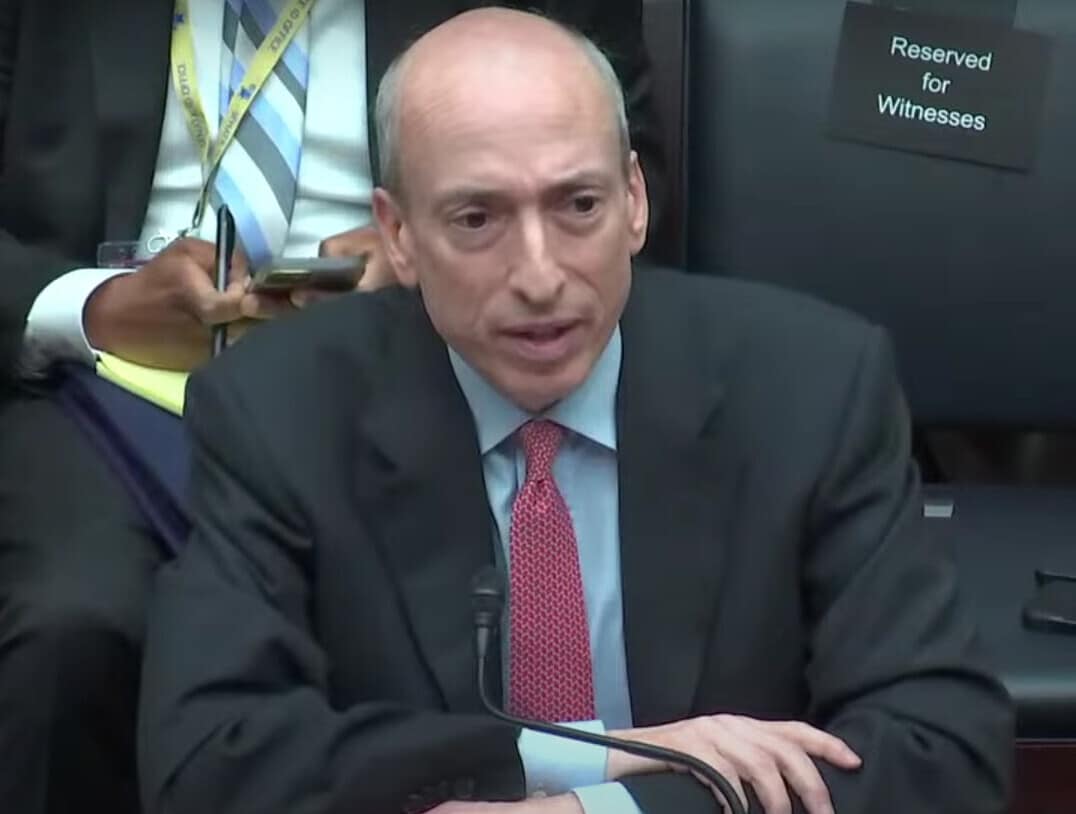 The head of the Securities and Exchange Commission (SEC) Gary Gensler disclosed a summary of the agency's performance in its quest to promote a more transparent market.
In his speech at the 2023 Securities Enforcement Forum titled, "Partners of Honest Business and Prosecutors of Dishonesty," he highlighted contemporary issues faced by regulators as well as legal challenges, achievements, and a mini talk on the crypto market.
Hailing the efforts of "unweary" SEC staff and Commissioners, Gensler noted that within the year, the SEC filed over 780 actions among which 500 were standalone lawsuits.
He also revealed that the Commission obtained judgments worth over $5 billion and has so far enforced many, including dispersing $930 million to victims of bad actors.
The Commission has instituted 40 actions against digital asset firms resulting in penalties of approximately $1.5 billion.
"These numbers, though, tell only part of the story. Our philosophy behind them tells a fuller one. Again, I think of our enforcement program through five themes: Economic Realities, Accountability, High-Impact Cases, Process, and Positions of Trust." 
In line with the theme of his speech, the SEC Chair pointed to growing criticism that tough regulations harm the market by hitting on a speech from the first SEC boss,  Joseph Kennedy adding that they are not prosecutors of honest business nor defenders of crookedness. 
Gensler takes a swipe at digital assets 
In the course of the speech, Gensler commented that the industry was talking alongside stressing wider regulations for investor protection.
"Don't get me started on crypto. I won't even name all the individuals we've charged in this highly noncompliant field."
He maintained the position that most cryptocurrencies are securities and should be governed under the same umbrella as they would pass the investment contract test.
It should be noted that crypto firms and experts have argued that digital assets do not constitute securities as they don't meet all the criteria of the Howey test. Recently, a U.S. district court ruled in favor of Ripple that the retail sale of XRP does not constitute securities.
Comparing the crypto market to the financial market before regulations, he opined that scams and bankruptcies will be rampant as multiple activities are not checked.
"There is nothing about the crypto asset securities markets that suggests that investors and issuers are less deserving of the protections of our securities laws," he added.
A call to action 
For Gensler, safer markets for investors is a collective effort to thank the staff of the Commission for their work to protect the public stressing more fair processes in every market.
While Gensler continues to label crypto as securities, digital asset executives have urged Congress to pass a comprehensive crypto bill to address most challenges rather than reliance on the court for rule clarity of the SEC's harsh measures.
The European Union (EU) Markets in Crypto Assets (MiCA) regulation is a reference point to several United States policy watchers as they clamor for cross-border regulation in a bid to boost investor confidence and change the narrative.