Authorities who responded to a call about possible human remains at the bottom of a Washington river ended up discovering a ghoulish prank in lieu of actual bones.
Officer Severin Erickson with the Washington Department of Fish and Wildlife (WDFW) Police, a detective from Pend Oreille County and a border patrol agent arrived to the scene after a paddle boarder reported seeing the human remains in a cave on the Pend Oreille River.
Erickson and the detective rode jet skis toward the area and swam inside the cave to investigate, the WDFW Police said in a Facebook page on Wednesday.
COW THAT RAN WILD IN CHICAGO SUBURB AFTER SENIOR PRANK 'WENT AWRY' GETS NEW NAME THROUGH FACEBOOK CONTEST
Erickson and the detective spotted what they thought was a skull — so Erickson put on some goggles and dove to the bottom to get a closer look, according to the WDFW Police.
The reported remains turned out to be a "plastic skull beer bong" that had been stuffed full of rocks, police said.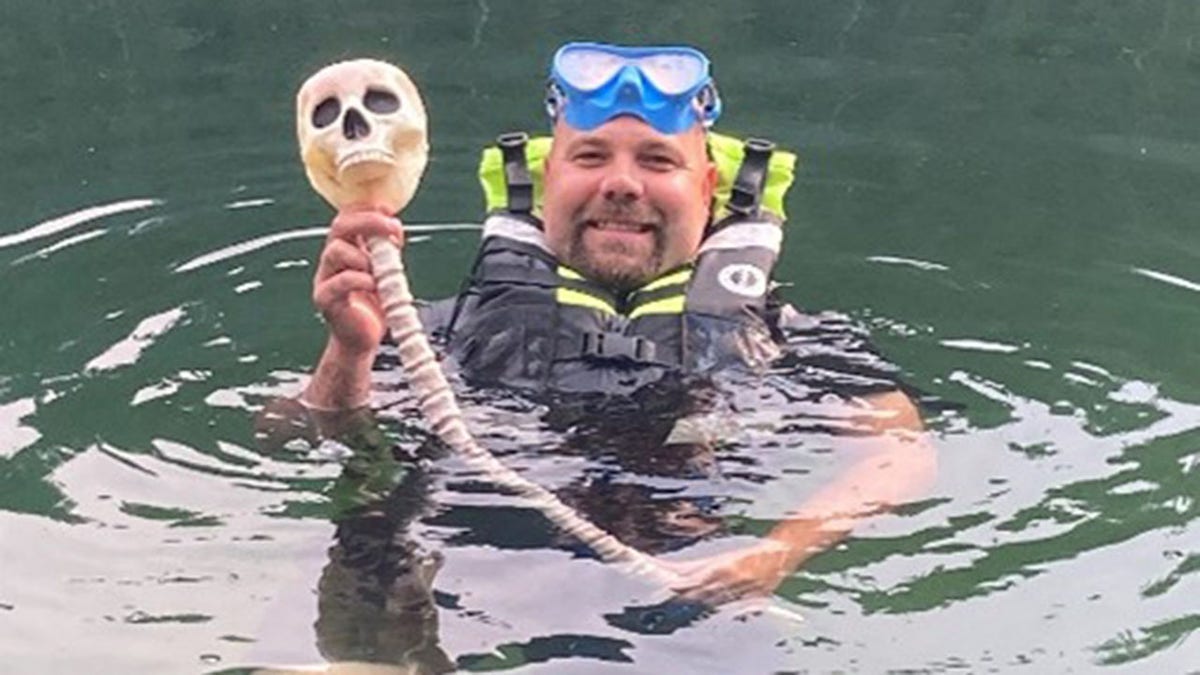 The beer bong consisted of a fake skull and a spinal column that a person would use to quickly funnel a beer into someone's mouth. 
AMERICA'S HALLOWEEN CANDY PREFERENCES IDENTIFIED STATE-BY-STATE: REPORT
The officers speculated the skull was placed in the river as a Halloween prank.
"Little did they know the trick worked, maybe too well," the WDFW Police wrote on Facebook.
While the post is garnering attention, the WDFW Police are hoping that others do not try similar pranks.
"Although this was an attempt at a funny hoax, we discourage these types of pranks as they pull enforcement from other pending work and could place bystanders at risk in their attempts to help," a WDFW Police representative told Fox News Digital. 
CLICK HERE TO SIGN UP FOR OUR LIFESTYLE NEWSLETTER
This isn't the first time this year that police have responded to a serious claim that ended up being a funny false alarm. 
In May, officers with the Treasure Island Police Department in Florida responded to a call claiming that a large alligator was on a beach.
When officers arrived, they weren't met with a gator, but by an extremely detailed and lifelike sand sculpture of the reptile.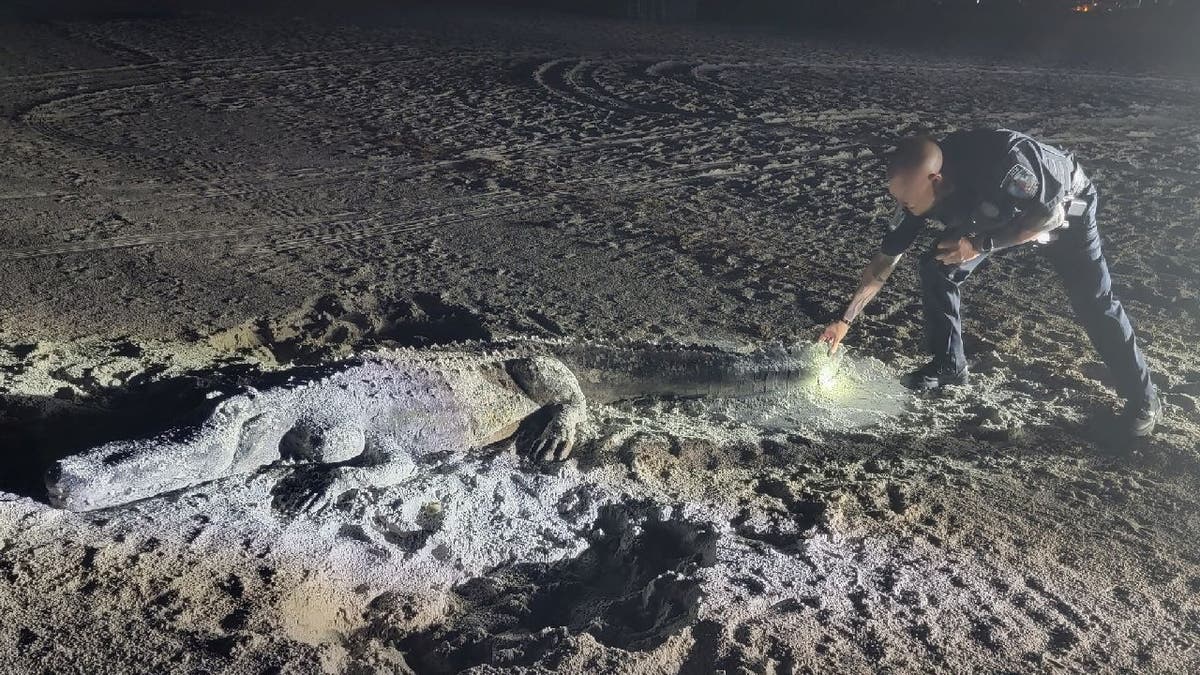 "Crikey! Look at the size of that gator one of our officers tried rounding up on Treasure Island Beach last night!" the Treasure Island Police Department playfully wrote on a social media post.
"Ok, it wasn't a real gator, it was just a crafty … sand sculpture," the posts continued.
The police department followed up with a reminder that anyone who makes a sand sculpture — with or without lifelike details — should destroy it after their day at the beach.
"We love the talented people creating works of art in the sand, but with it being turtle nesting season, remember to flatten sandcastles/sculptures before you leave," the police department said.
"The sea turtles will thank you!"
For more Lifestyle articles, visit www.foxnews.com/lifestyle.