A group of House Republicans from New York officially filed a privileged resolution late Thursday to expel embattled Rep. George Santos, R-N.Y., from Congress.
The resolution was introduced by Rep. Anthony D'Esposito, R-N.Y., and was co-sponsored by fellow New York Republican Reps. Brandon Williams, Nick LaLota and Marc Molinaro. The drastic step came in response to a series of scandals involving Santos including revelations that he allegedly misled voters about his personal life and background, was indicted for various federal offenses in May and was charged with additional crimes earlier this month.
"Today on the House floor, I introduced a privileged resolution to expel George Santos from Congress," D'Esposito said in a statement after introducing the resolution Thursday.
"While George Santos is entitled to his day in court to plead his innocence, the people of New York's 3rd Congressional District deserve a representative who is solely focused on serving the public and not spending the majority of their time combating 23 federal charges such as wire fraud, money laundering and theft of public funds," he continued. "We must remove this conman from Congress."
CHAOS AT THE CAPITOL AS GEORGE SANTOS RAGES AGAINST ANTI-ISRAEL PROTESTER: 'F—ING TERRORIST SYMPATHIZER'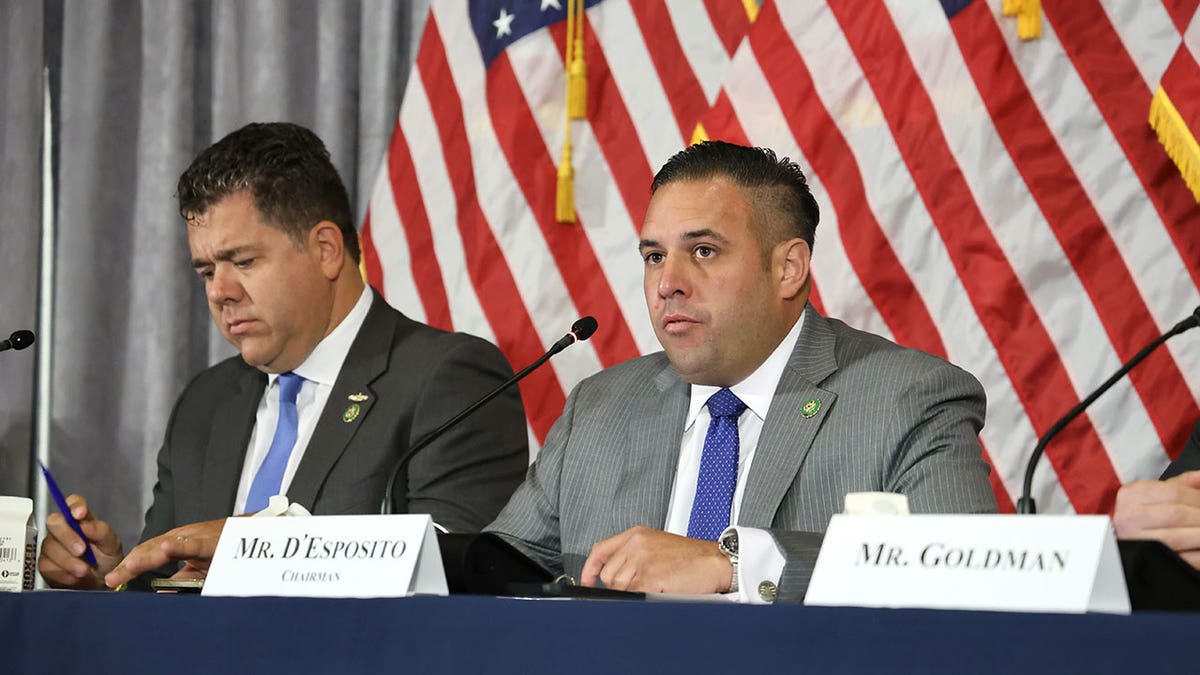 The resolution was first announced on Oct. 11 — one day after the latest slate of federal charges against Santos were announced — but the action Thursday paves the way for the House to hold a floor vote on it within two legislative days.
In response to D'Esposito's action, Santos said he was entitled to due process.
EX-NEW YORK REP. TOM SUOZZI LAUNCHES COMEBACK BID FOR GEORGE SANTOS' SEAT
"Three points of clarification: 1. I have not cleared out my office. 2. I'm not resigning. 3. I'm entitled to due process and not a predetermined outcome as some are seeking. God bless!" Santos wrote in a social media post.
Santos' office didn't immediately respond to a request for comment.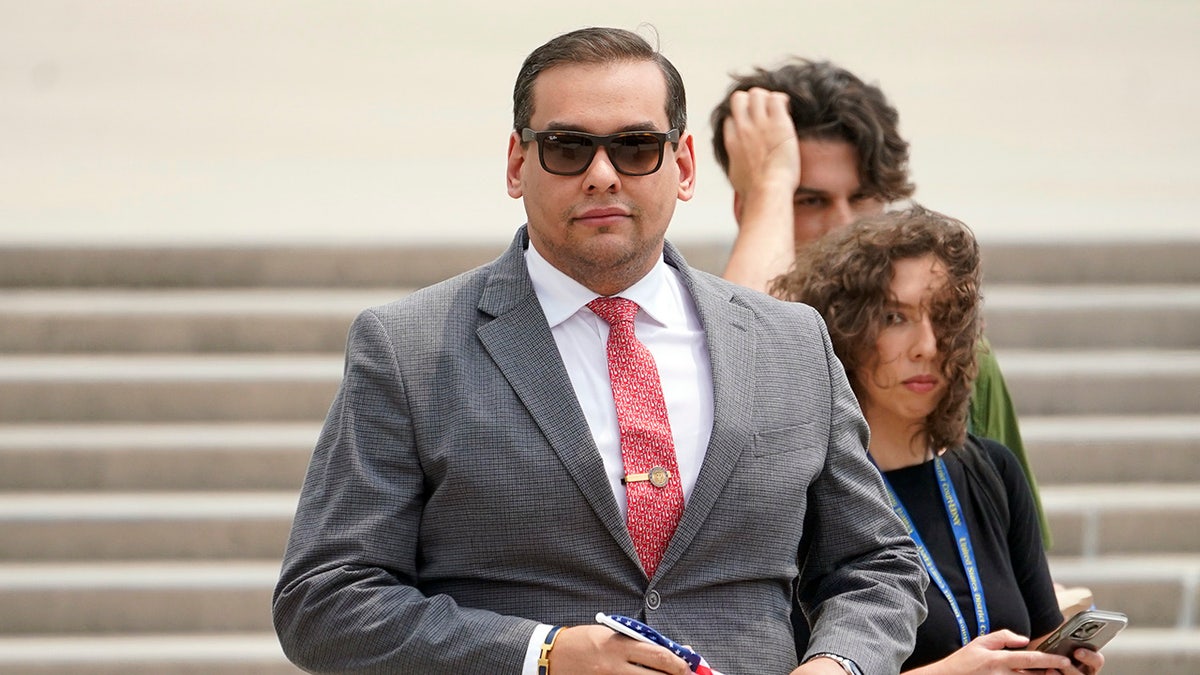 In May, Santos pled not guilty to 13 charges of money laundering, theft of public funds, and lying to Congress. Then, on Oct. 10, the U.S. Attorney's office filed 10 additional charges against the New York congressman, filing a 23-count superseding indictment in the case.
"As alleged, Santos is charged with stealing people's identities and making charges on his own donors' credit cards without their authorization, lying to the FEC and, by extension, the public about the financial state of his campaign," U.S. Attorney Breon Peace said in a statement at the time. 
"Santos falsely inflated the campaign's reported receipts with non-existent loans and contributions that were either fabricated or stolen. This Office will relentlessly pursue criminal charges against anyone who uses the electoral process as an opportunity to defraud the public and our government institutions."