A man was illegally carrying a handgun after he drove through the streets of a New York town in a car covered in swastikas, a Palestinian flag and pro-Hamas messages just blocks from a planned pro-Israel rally, officials said.
Hani Saleh, 47, was arrested Wednesday in White Plains at South Lexington Avenue and Quarropas Street after cops pulled over his Volkswagen, according to the White Plains Police Department 
The vehicle sported a Palestinian flag along the top, according to photos obtained by Fox News Digital.
"The license plate on the vehicle had been apparently illegally altered, and the vehicle also had writing painted across the entire windshield obstructing the driver's view," White Plains Police Capt. James Spencer said in a statement shared with Fox.
2ND AVE DELI OWNER SAYS HE WAS 'SHOCKED' AND 'UPSET' TO SEE SWASTIKA DRAWN OUTSIDE FAMED NYC EATERY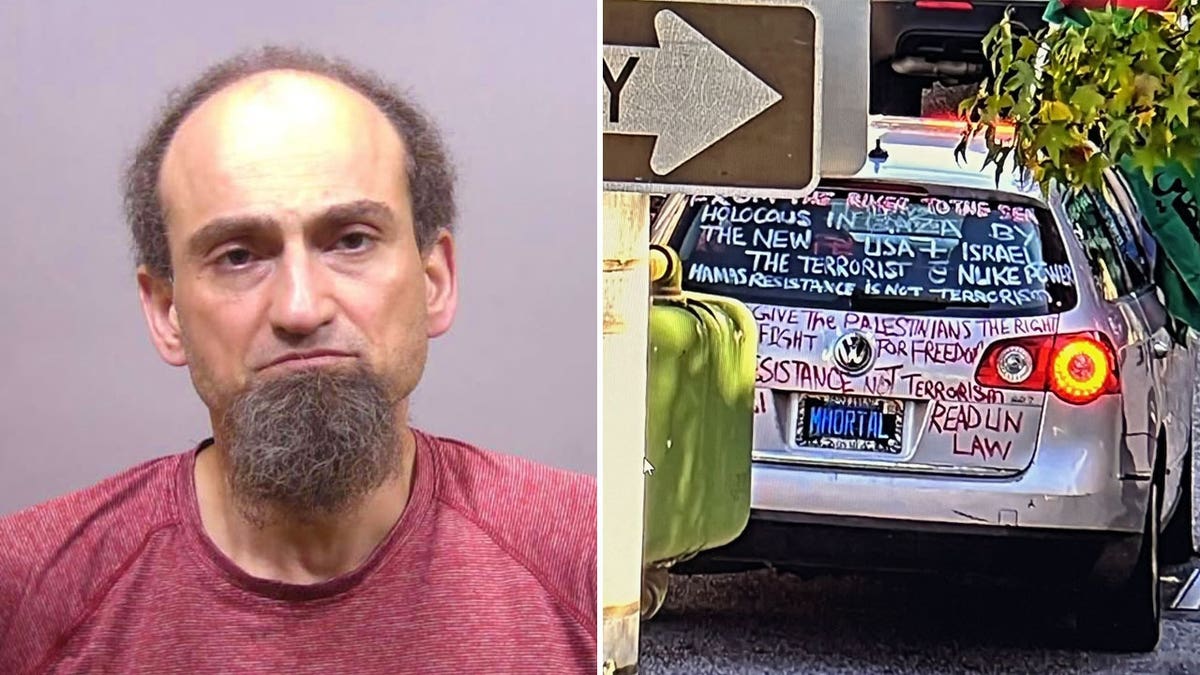 Police said an investigation revealed the license plate, which appears to say "MMORTAL," to be a forged instrument. A weapon was also found inside the vehicle, along with other license plates, cops said.
"An inventory subject to the vehicle being impounded revealed a .40-caliber handgun and several Arizona license plates along with a New York license plate," Spencer said. "Saleh was booked and processed for criminal possession of a forged instrument … and criminal possession of a weapon."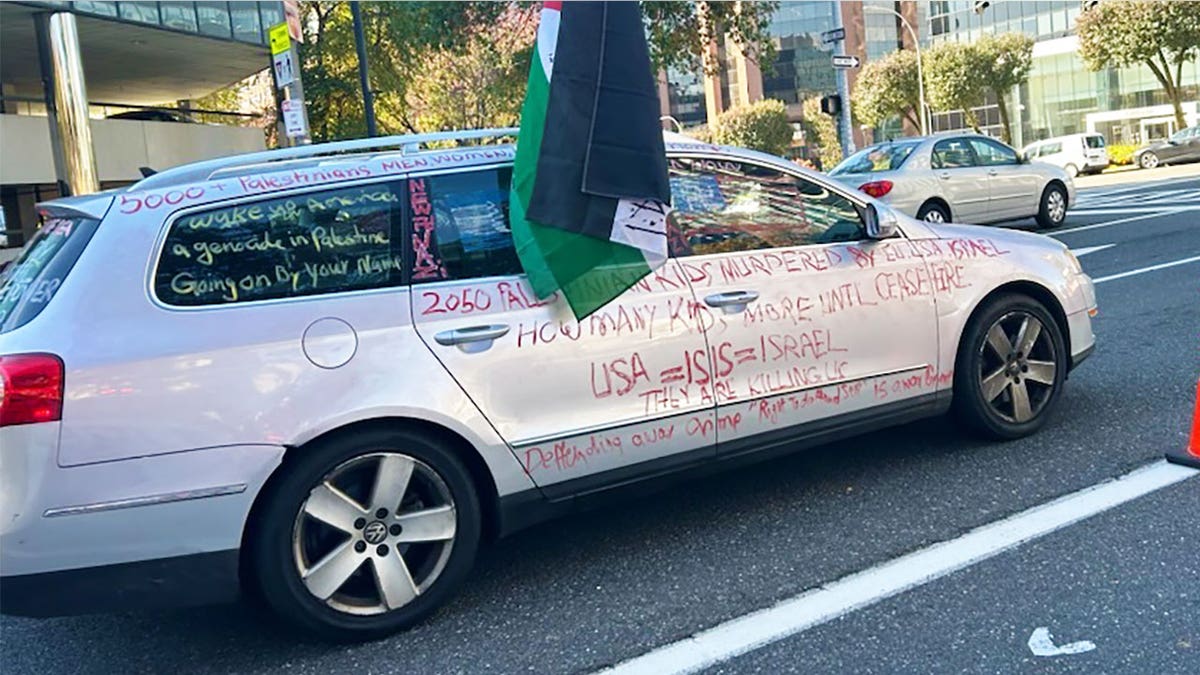 Spencer noted that Saleh, listed as a resident of Elmsford, New York, was also issued a traffic summons for the violations.
Saleh, after being stopped by police, was arrested two blocks away from the site of a pro-Israel rally slated to take place later that evening.
A number of anti-Israel messages were written in what looked like red and white paint on the vehicle driven by Saleh that accused the country of "genocide" and the murders of thousands of Palestinians.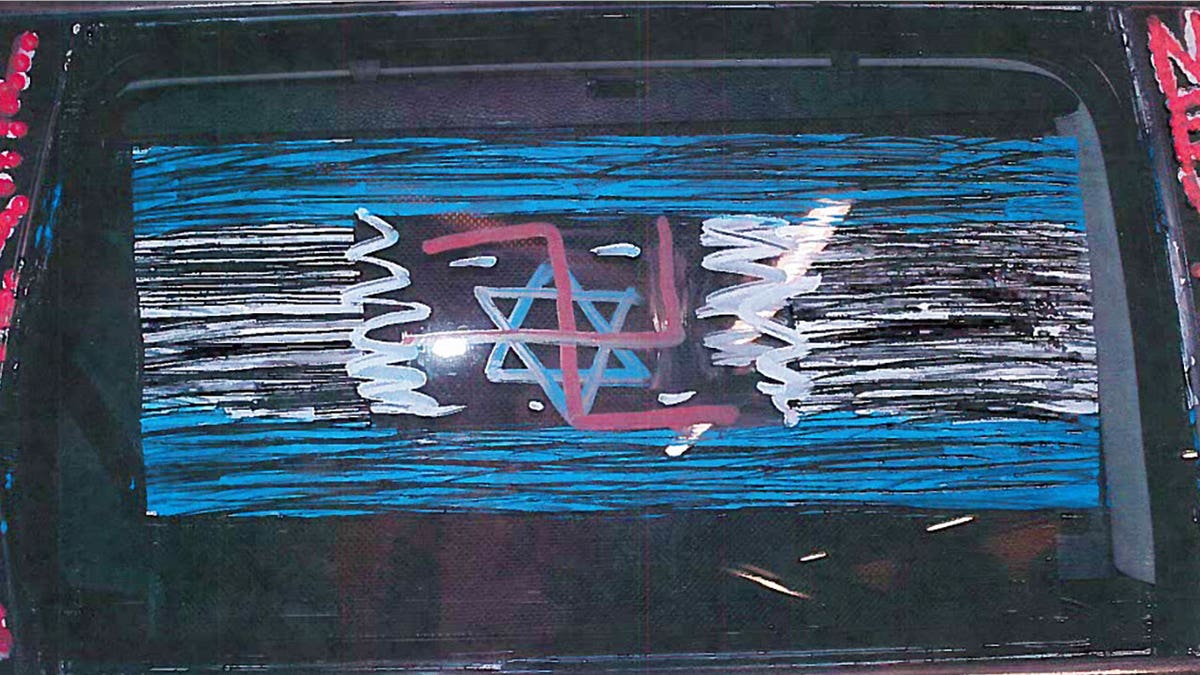 "Holocaust in Gaza by the new [Nazis] USA + Israel. The terrorist [and] nuke power," one handwritten message along the back window stated. "Hamas resistance is not terrorism," another stated.
"2,050 Palestinian kids murdered by EU, USA, ISRAEL … how many kids more until ceasefire," was written along the right side of the vehicle.
CLICK HERE FOR MORE US NEWS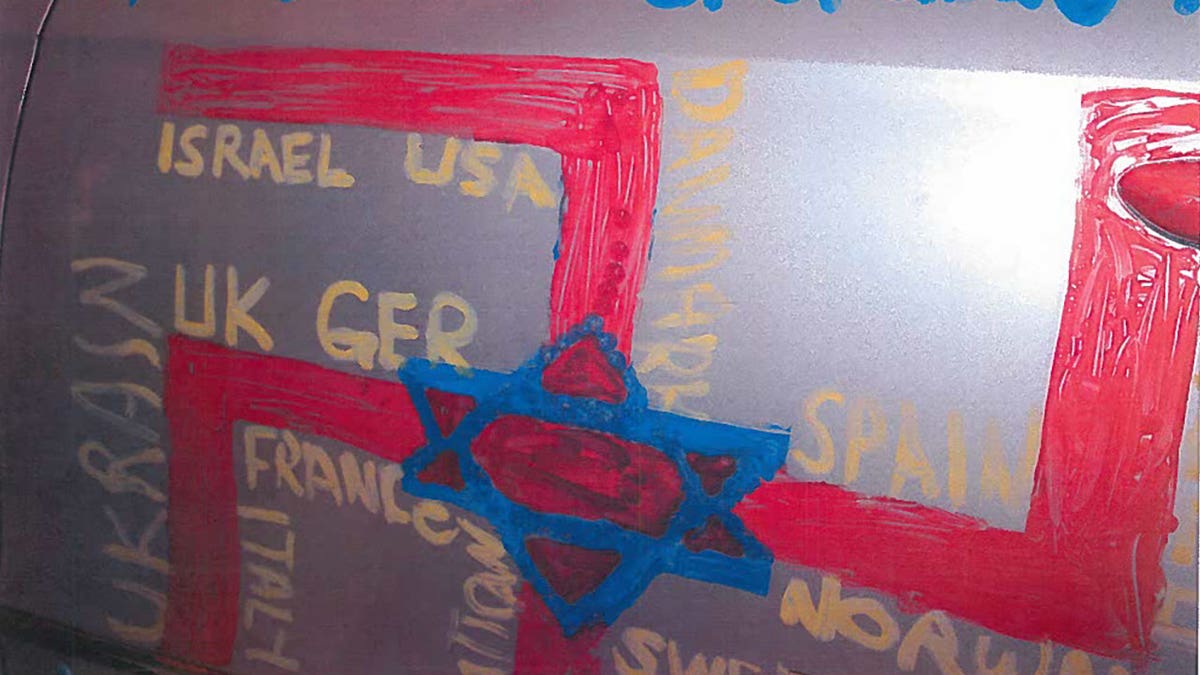 "USA=ISIS=ISRAEL," appeared on one side. "They are killing us."
Other images shared by the Westchester County District Attorney's office revealed the driver's side of the vehicle, which featured an American flag with "ISIS" written above it and a larger swastika interlaced with the Star of David.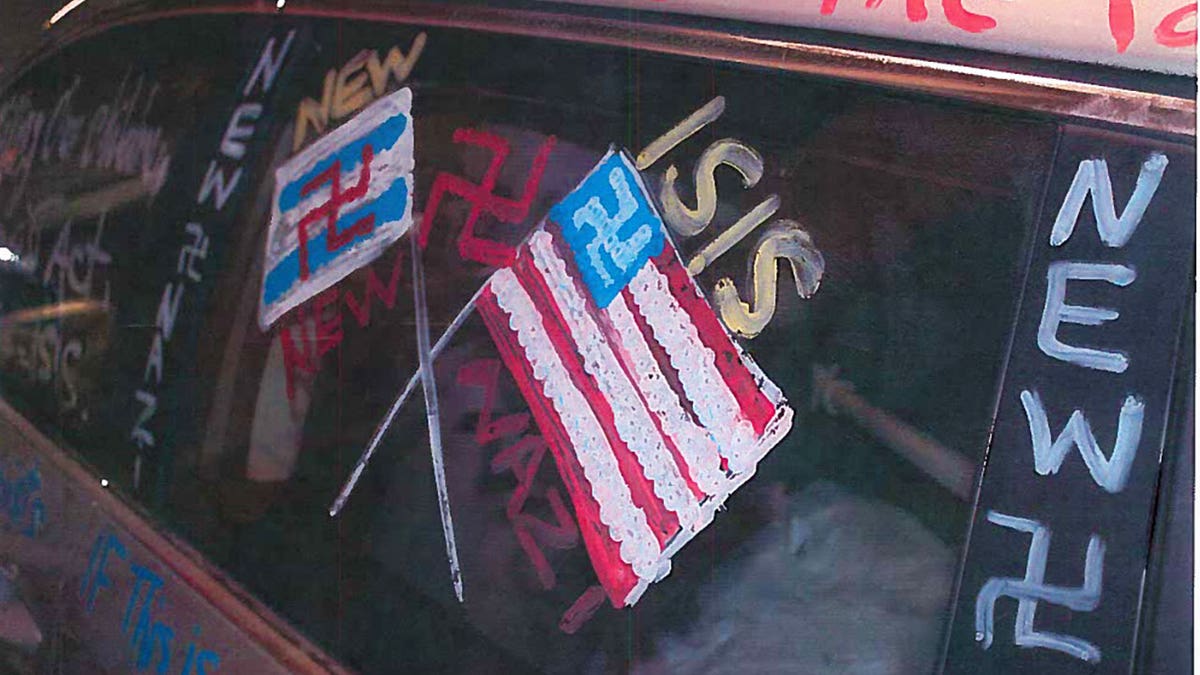 An investigation is ongoing, and Spencer said he and his department is working with federal law enforcement agencies. Saleh was arraigned Thursday and locked upin the Westchester County Jail.
Saleh is due back in court Nov. 2, according to the office of Westchester County District Attorney Miriam E. Rocah.